My Top 10 Most Anticipated Movies of 2023
2023 looks to have a lot in store for the filming industry with lots of new and interesting Marvel content coming out all the way to a new Indiana Jones…Here is my top 10 list of my most anticipated movies for this year.
A new year has just kicked-off, and we can expect a lot of good movies to come out of it. From the large variety of new releases set for 2023, these are the top 10 movies I am anticipating to come out.
10. Wonka
Set to release December 15th, Wonka will take place when he was young. It will focus on his early journeys and backstory in depth, including the Oompa-Loompas before his fame as the Owner of his famous chocolate factory. The producer will be David Heyman, most famously known for producing Fantastic Beasts and Where to Find Them, and directed by Paul King. Timothee Chamlet (lead actor in the movie Dune) will play as Willy Wonka and will perform seven singing and dancing numbers. Other actors and actresses in this movie will include Keegan-Michael Key, Sally Hawkins, Rowan Atkinson, Olivia Colman, and Jim Carter. From what has been revealed, audiences can expect beautiful landscapes in this film as the filming locations take place in the gorgeous countryside of the U.K. 
9. Ferrari 
Coming out some time in fall, Ferrari, starring Adam Driver, will take place in Italy and will be all about the creator of the famous car company, Ferrari. Ferrari will be directed by Michael Mann, and Adam Driver was cast as Enzo Ferrari, who was the founder of Ferrari. Other actors/actresses involved are Penelope Cruz as Lura Ferrari (Enzo's wife), Shailene Woodley, Patrick Dempsey as Piero Taruffi (famous race car driver), Jack O'Connell as Peter Collins (another famous race car driver), Sarah Gadon as Linda Christian (a famous Mexican actress), and Gabriel Leone as Fon De Portago (famous race car driver). The audience can expect a lot from Adam Driver's incredible acting and all the other amazing actors/actresses involved in this movie, too. The main story of Ferrari is about Enzo and his wife financially struggling with their racing company, so to fix this, Enzo decides to join the 1,000 miles across Italy race to win money and revive his racing company. In 2022, Michael Mann had an incredible run-in filmmaking, so it is safe to say that this movie will not disappoint. 
8. Mission Impossible: Dead Reckoning Part 1
Set to release on July 14th is Tom Cruise's return to the Mission Impossible franchise for their next big movie. This movie looks like everything that Mission Impossible fans could ask for, and it is also rumored that this movie will bring back Jeremy Renner as William Brant into the Mission Impossible franchise. Several theories have popped up after the trailer was released.  The movie's plot has been theorized from the trailer, since not a lot of information has been revealed about this movie elsewhere than the trailer itself. The most popular theory is that the plot will be all about Ethan Hunt trying to pick a side between what side is fighting for "the greater good" in a war that is emerging. It is also theorized that the emerging war is a war between different spy companies involved in previous movies (thus the name dead reckoning) so the audience may expect to see the return of several characters in previous movies.
7.
Guardians of the Galaxy Vol. 3
Releasing on May 5th, Guardians of the Galaxy Vol. 3 will be the last time we see all of these iconic heroes saving the galaxy on the big screen. However, we can still expect some of the Guardians in future Marvel movies, but we will not see the Guardians as a team anymore, due to Dave Batista leaving the MCU. We can expect a lot in this movie such as a heavily armed Groot, the debut of Adam Warlock in the MCU, and a baby Rocket. For people who do not know, in the Marvel comics, Adam Warlock is a genetically designed human who was programmed to be perfect. He realized that his creators are using him for evil purposes and rebels against them. There is a long list about everything he did, but in the end, he is a hero on his own world called Counter Earth because of his long history of saving it. In the movies, it looks like they have plans to turn Adam Warlock into the main villain in this movie. The reason people know that he will have an appearance in the movie even though he wasn't shown in the trailer was because of the appearance of Counter Earth in the trailer. From the trailer, it is known that the Guardians of the Galaxy will set off on a journey to not only protect the galaxy, but also the entire universe. If this mission fails, the whole universe will end as they know it. 
6. Indiana Jones and the Dial of Destiny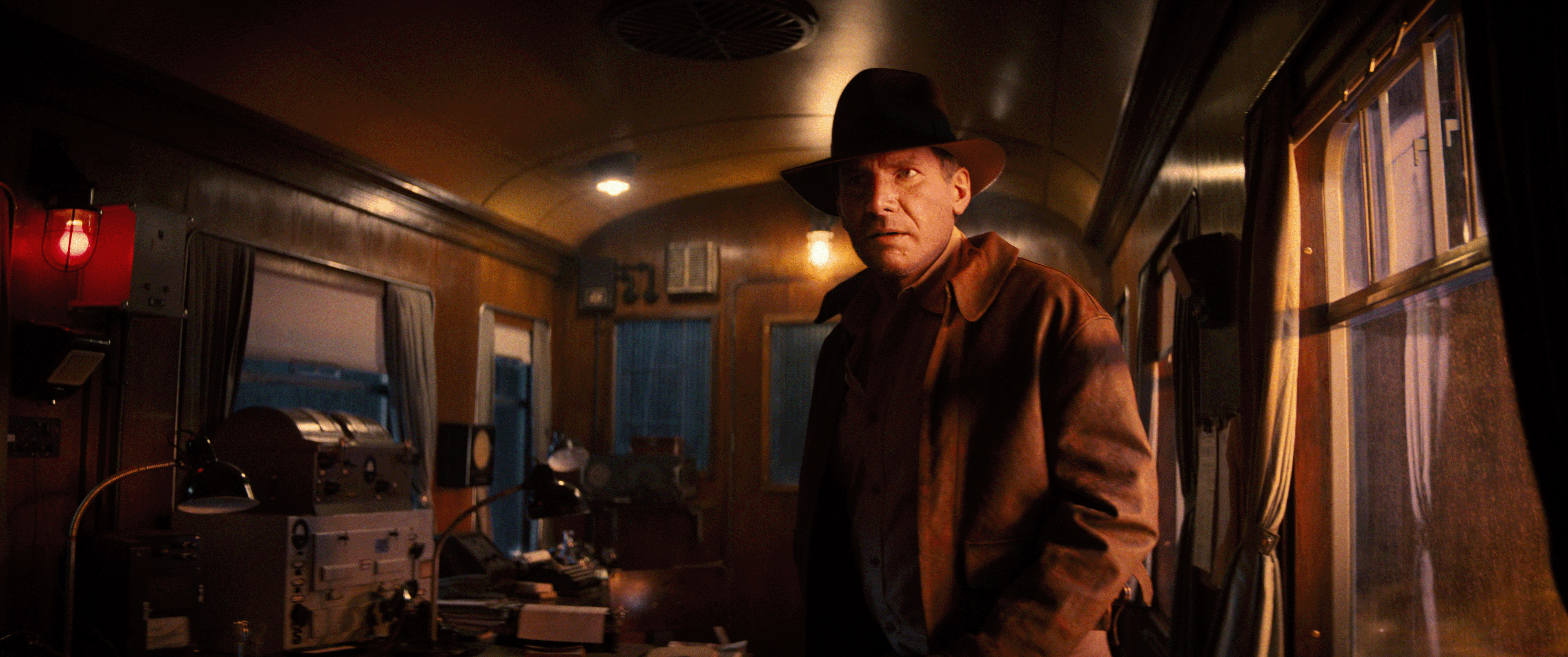 Coming to theaters June 30th is the conclusion of one of the most well-known franchises in cinema history. Coming 15 years after its previous film, Indiana Jones and the Dial of Destiny will be the last time that Indiana Jones fans will get to see their fearless archeologists go on adventures. For those who are wondering…yes Harrison Ford will still be playing Indiana Jones despite his old age. The villain in this story is yet another Nazi, but this time he has found a vocation in America's space program and has plans of changing the world through it. In this movie, a lot of ex-nazis are joining the U.S space program, but Indiana Jones later comes to find out that maybe not all of them are ex-nazis after all. 
5. Ant-man and the Wasp: Quantumania 
This movie is coming out soon on February 17th, and while the trailer looks really good, Marvel had a very rough phase four, which has led people to think that things will remain the same, in phase five. But most people think that this may be a good kickoff to phase five. The new Antman will be leading up to the 5th avenger's movie, and from what we already know, Kang will be the main villain, and this new movie will fill us in on his motives and what he is capable of. The trailer got a lot of people interested in this movie because one, we can infer from the trailer that Ant-Man may die, and two, we see an unhinged villain using his full potential. Hopefully this doesn't flop like most other MCU films in phase four because it would be terrible to see the movie that will set up the long-anticipated Avengers movie fail. 
4. Super Mario Bros.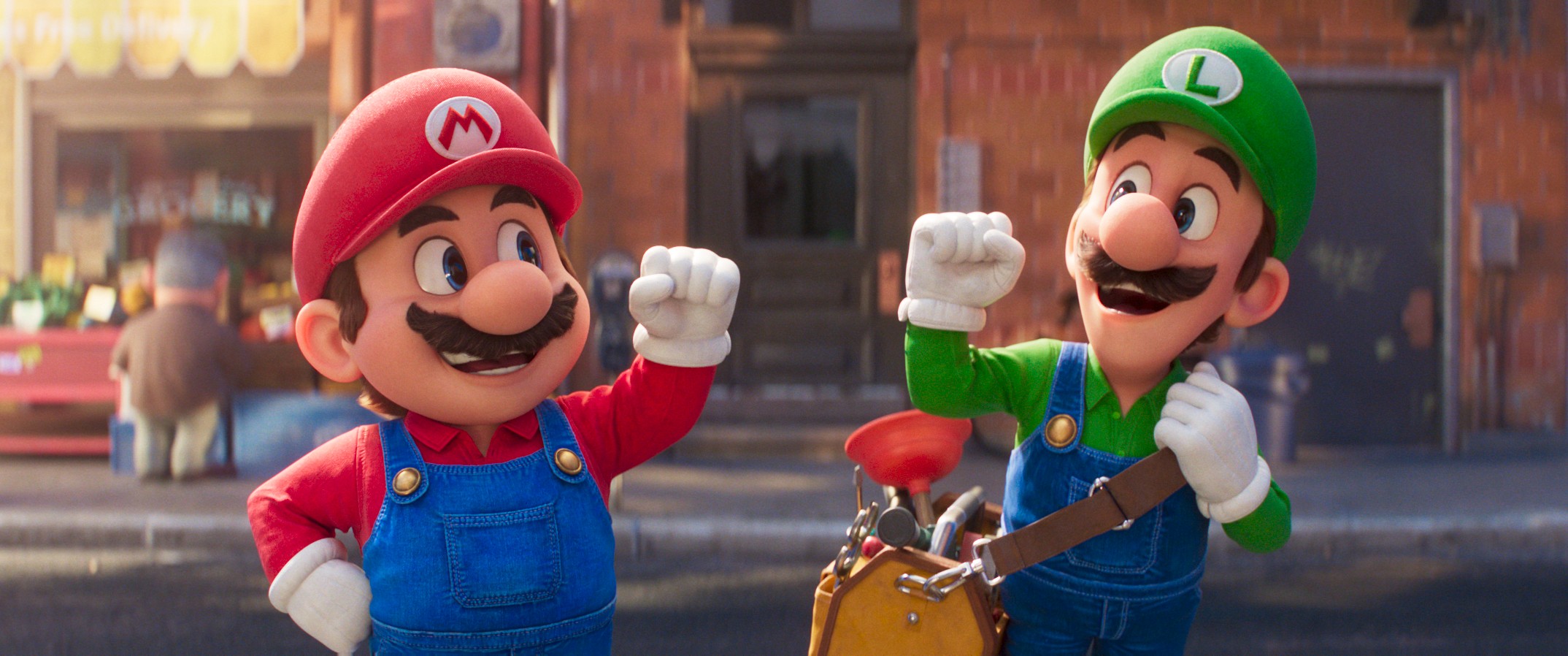 Releasing on April 7th is Super Mario Bros, which looks to definitely be much better than the 1993 Super Mario Bros. Chris Pratt will surprisingly be playing the role as Mario, Charlie Day will be Luigi, and Jack Black looks to be the perfect fit to play Bowser. Chris Pratt as Mario may seem weird, but Nintendo has assured us that his Mario voice will be amazing. Aaron Hovarath, who is most known for making the Teen Titans Go movie, will be directing this film under Illumination Studios, which is most famously known for their Minions movies. The plot seems just like your typical Mario adventure where Mario is new to Mushroom Kingdom, and Princess Peach sends him off on a mission to stop Bowser from taking over. 
3. 65
65 is releasing on March 17th and the trailer looks absolutely incredible. The plot of 65 is when pilot Mills (Adam Driver) hits an asteroid while transporting people on his spaceship and crashes down on prehistoric Earth. Mills finds only one survivor who is a young girl named Koa. On their adventures to escape Earth they encounter several prehistoric creatures that are out to hunt them. The director is none other than Sami Rami so we can expect some very suspenseful, and horrific scenes from this movie. This movie is also written by the same writers as the hit film A Quiet Place so it's safe to say this movie will not be one to miss. 
2. Dune Part Two
Coming in on November 3rd (changes may be made to the release date in the future) is the sequel to the first Dune. From what we know filming has already been wrapped up and they have moved into the editing phase. It is also known that depending on how this movie does they may make a third Dune movie based off of the second Dune book. We can expect a much larger role for Zendaya in this movie as she will be featured throughout the whole movie unlike the first Dune. For the plot we can expect Paul Atredies to unite the Chani and the Fremen and seek revenge on the people who killed his family. We also know that there will be a war between the Atreides, and the Empire and that the fate of the Universe will lie in Paul's hands. 
1. Spider-Man: Across the Spider Verse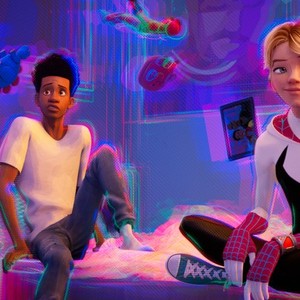 Set to release on June 2nd is the long-anticipated sequel to the hit film Spider-Man: Into the Spider-Verse. In this movie it is announced that the hip-hop artist will make music for this music similar to the music in the first movie. The trailer involves spider-man heading into the multiverse and encountering several Spider-Men chasing after him as well as Spider-Man 2099. We can also expect previous Spider-Men from the last movie to make their return as well. It is also rumored that somehow this movie can tie its way into the MCU, and that we may see the return once more of Toby Maguire, and Andrew Garfield. The plot is that Miles Morales has an encounter with Spider-Gwen who asks Miles to help him as her universe is having a multiversal problem, and encounters lots of enemy, and friendly Spider-Men during their adventure to save the multiverse. 
Leave a Comment
Your donation will support the student journalists of Edgewood Jr/Sr High School. Your contribution will allow us to purchase equipment and cover our annual website hosting costs.